Harvest in the Lake Chelan Wine Valley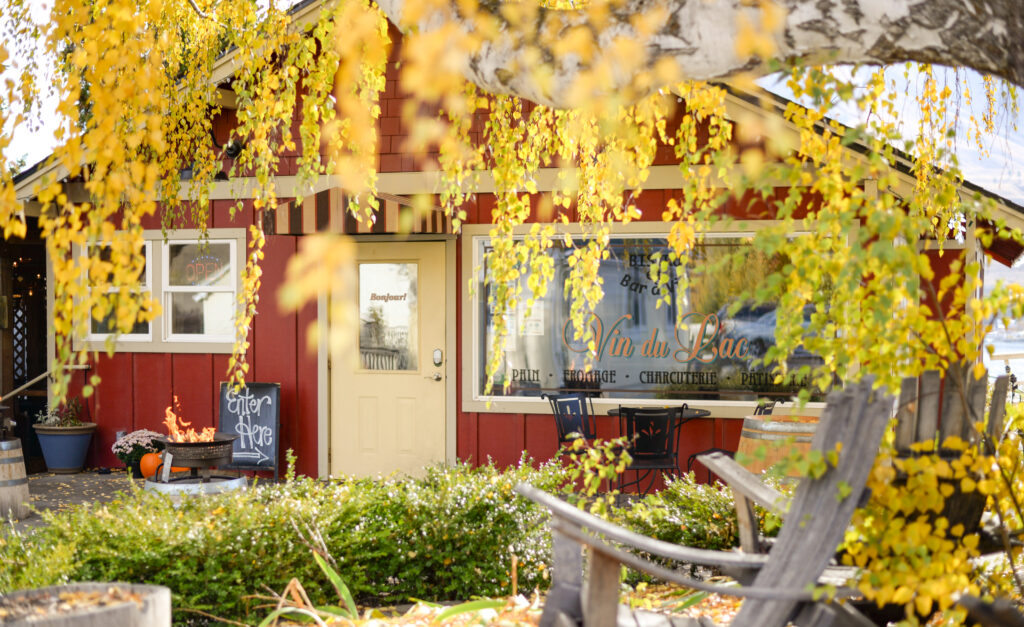 Join us all Fall long with fun and festive Harvest events!
Monday Movie Nights 
Grab a glass and cozy up by the fire for a movie night every Monday on the Vin du Lac patio! Shows start at 7:30pm. Popcorn and blankets are available!
September 26th – Somm (2013)
October 3rd – Forrest Gump
October 10th – Bohemian Rhapsody
October 17th – Knives Out
October 24th – Remember the Titans
Library Tastings
Join us as we taste through exclusive and limited bottles of previous vintages.
More coming soon!
Live music is back on the Vin du Lac Patio!
Join us as local artists play lovely music with a picturesque backdrop!
Want to hear your favorite local artist on the patio this summer? Send an email to tastingroom@vindulac.com with suggestions!
SEPTEMBER
9/4 – Chris Frue
9/11 – Norman Baker
9/18 – Dan Quigley
9/23 (Friday) – Hans Hessburg from 5:30-7:30pm
9/25 (Sunday) – Well Strung from 3-5pm
9/30 (Friday) – Nic Allen from 5:30-7:30pm
OCTOBER
10/4 (Sunday) – Chris Frue from 3-5pm
10/9 (Sunday) – TBD
10/16 (Sunday) – Carly Klein Shoening from 3-5pm